Booking
Ukulenny is available for weddings, private parties, corporate gigs, restaurant/bar/cafe entertainment, public performances, and more!  Look below and select the package that is right for you.  For booking, you can use the booking form here or email Ukulenny directly at ukulenny@gmail.com.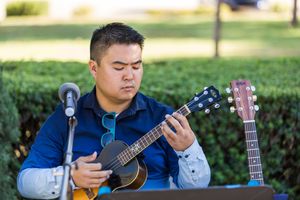 Weddings
Lenny is an accomplished wedding musician, providing music for weddings all over the Bay Area and beyond.  His services can include instrumental music before, during, and after the ceremony, music for the cocktail hour, and music for dinner or dances during the reception.  Lenny can also provide professional sound for himself and for the ceremony if desired.  Packages begin at $600. (photo cred on right: 43rd Ave Photography)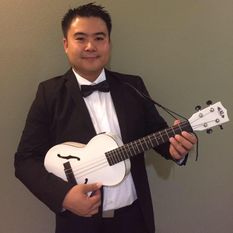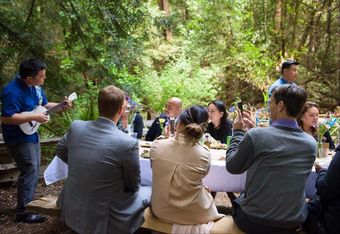 Parties/Corporate Events
Spread some aloha at your next private party or corporate event.  Whether it's a calm relaxed island vibe you're looking for, a group sing-along, or a living room dance party, Ukulenny can bring it all!  Hire Lenny as a soloist or request more musicians for duo or full band experience.   Sound is provided at every Ukulenny appearance if requested.  Packages begin at $250.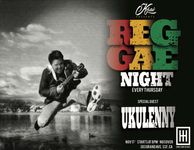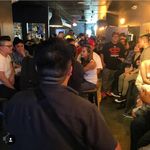 Restaurant/Bar Gigs
Food, Drink, and Good Music are requirements to a great evening at your local establishment.  Ukulenny can be found playing around town at the best of places, including Pa'ina Bar and Restaurant, Pianofight, and Hometown Heroes in SF, Somar Bar and Octopus Literary Salon in Oakland, and Pura Vida in Livermore.  Suggest a place if you want Ukulenny in your town!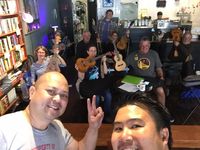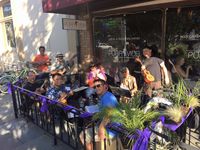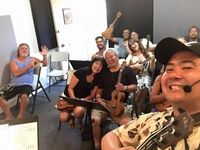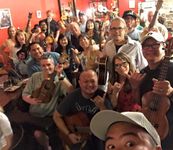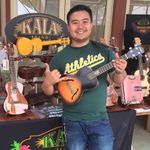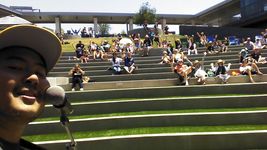 Uke Jams/Workshops/Festivals
Ukulenny is a seasoned uke jam leader and workshop teacher.  In the Bay Area, Lenny teams up with Ukulele songstress/YouTuber Cynthia Lin to lead SF Uke Jam, a strong group that meets in SF Japantown.  He also leads the uke jam at Octopus Literary Salon in Oakland, and frequents the Pinole Ukulele Meetup "H.U.L.A. (Hilltop Ukulele Lovers' Academy)" on 1st and 3rd Tuesday Nights at East Bay Cofee.  Lenny has taught ukulele workshops in Livermore and Oakland, and Hale Ukulele in San Diego, Albany Community Center, San Diego Ukulele Festival, Wine Country Ukulele Festival, and will appear at the Los Angeles Ukulele Festival in 2017.  Ukulenny is available for workshops at your ukulele club, store, or festival, and can cater material to various styles at any level of ukulele playing.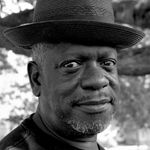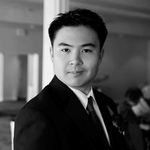 Bob and Lenny Show
Teamed up with Jazz veteran Robert Frazier (trumpet, harmonica, and vocals), the Bob and Lenny Show is a dynamic duo that can't be beat.  Specializing in Jazz but crossing over into Motown, Oldies, and the Blues, Bob and Lenny never fail to entertain.  Prepare yourself for an intimate afternoon or evening of emphatic harmonies, rich trumpet and harmonica solos, and a fantastic revue of some of history's best music.  You can find Bob and Lenny at the Berkeley Art Party, Oakland Museum of California Friday Nights, Pa'ina Restaurant and Lounge, and any of their favorite wineries and restaurants.  Booking the Bob and Lenny show guarantees that one joke will be told during the duration of the performance. (photo cred: Ronald Nogra)